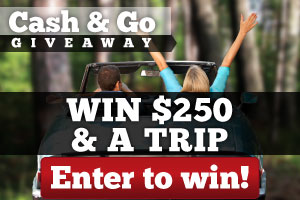 Oneida County is one of 12 North Central Wisconsin counties that have teamed up to give visitors a chance to win $250 cash and a weekend getaway.
The Cash & Go Giveaway, which runs through March 15, was launched by the North Central Wisconsin International Trade, Business and Economic Development Council (ITBEC), which promotes tourism in 12 counties in the northern half of the state, including Oneida County.
To enter the Cash & Go Giveaway, visit www.northcentralwisconsin.com and click on the contest link.