Moran's Landing offers 1, 2, and 3 bedroom housekeeping cottages.
Each modern unit has hot and cold running water, bathroom with shower, gas heat, stove, refrigerator, toaster, coffee maker, and microwaves. We provide linens, but ask that you furnish your bath, hand and dish towels, dish soap and personal effects.With 9 units we are well suited for large family get togethers or reunions.
Pets Policy: Although we understand that your pets are part of your family and most are well behaved, for insurance reasons and courtesy of other guests who do not have pets, we do not allow pets to stay.
Our bar is a full service 20-stool horseshoe bar. We serve wine, liquor, beer, and soda. We proudly feature our signature drink, THE SWAMPWATER! (This also comes non-alcoholic.) In the summer we have icy mugs of rootbeer on tap and rootbeer floats. We serve our delicious Swampburger and other hot sandwiches and pizza.
There are games, including a pool table and video games for kids and adults alike. You never know when the "local band" will start to play with the stump fiddles, bass-tub, knockers, and "whatever."
A party is always happening at "The Swamp." Your gracious host and hostess are always happy to serve you. You'll never forget that "laugh" of Nancy's!
OPEN AT 10 AM WEDNESDAY THRU MONDAY. CLOSED TUESDAYS EXCEPT HOLIDAYS.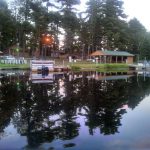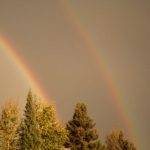 Dining Amenities
Amenities
On snowmobile trail
On the water