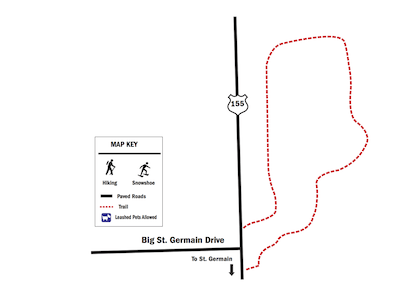 Download a printable map (pdf)
A somewhat rugged, intermediate level trail offering striking contrasts in terrain. Special attention is given to the many wildflowers, trees and non-flowering plants that make the trail beautiful during all seasons, including late season mushrooms. Provides a great snowshoeing experience.
Length: .7 miles Location: From the intersection of Hwy 70 and Hwy 155 in St. Germain, continue north on Hwy 155 approximately 1 mile (just across from Big St. Germain Drive).